COHIBA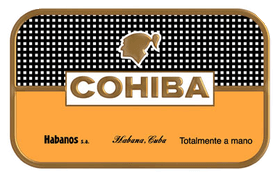 History of COHIBA
In 1492, during Columbus's first voyage to the "new world", he visited the island of Cuba. His sailors were introduced to "Cohíba" by the island natives, a bunch of dried leaves that were smoked in a pipe called a "Tobacco". In 1982, 3 types of Cohíba Cuban cigars were introduced to non-diplomats: the Lanceros, the Coronas Especiales and the Panetelas. 3 more vitolas were added to the brand in 1989: the Espléndidos, the Robustos and the Exquisitos, completing what is known as "La Línea Clásica". 5 more vitolas were added in 1992 creating the "Linea 1492": the Siglo I, II, III, IV and V. Cohíba remains the "King of the Cubans". Only the finest tobacco leaves are used to create the various types of Cohíba cigars. A distinct bean taste has been attributed to Cohíbas, however I would say the common factor amongst the Cohíba family is the strong nature of all the cigars. This is not a beginners brand.
COHIBA
Coronas Especiales
Box of 25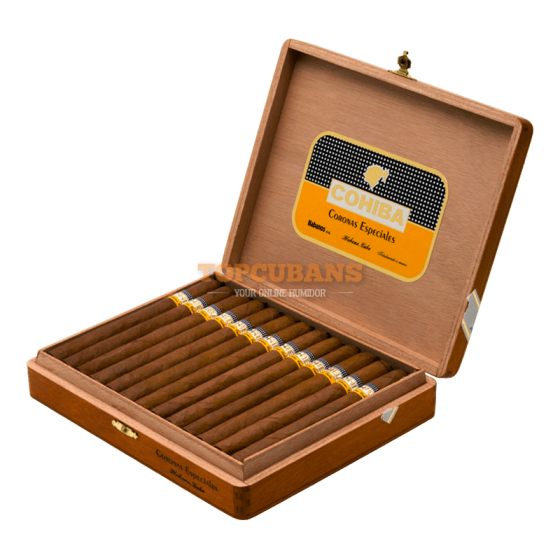 Ring Gauge: 38
Cigar length: 152 mm / 5.98'
Strength: Medium
Vitola: Other
I love to meet new people and to share my cigars with them. People say 'Richard how am I supposed to know what level a smoker is and what cigar I should give them to smoke?'. My advice is grab yourself some of these Coronas Especiales because they will do for any level of smoker. The web woven by the aromas is a beautiful thing both complex and simple simultaneously. The light, floral flavours, so hard to feel for the inexperienced tongue, are supported by a familiar precious wood and a full earthy, nuttiness that is glorious and easily detectable. So share your cigar, laugh, be merry and you will remember that feeling every time you smell the scent of a Coronas Especiales, you will have an emotional memory that goes beyond the extinguished cigar, a memory that time cannot touch.