COHIBA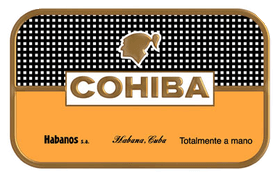 History of COHIBA
In 1492, during Columbus's first voyage to the "new world", he visited the island of Cuba. His sailors were introduced to "Cohíba" by the island natives, a bunch of dried leaves that were smoked in a pipe called a "Tobacco". In 1982, 3 types of Cohíba Cuban cigars were introduced to non-diplomats: the Lanceros, the Coronas Especiales and the Panetelas. 3 more vitolas were added to the brand in 1989: the Espléndidos, the Robustos and the Exquisitos, completing what is known as "La Línea Clásica". 5 more vitolas were added in 1992 creating the "Linea 1492": the Siglo I, II, III, IV and V. Cohíba remains the "King of the Cubans". Only the finest tobacco leaves are used to create the various types of Cohíba cigars. A distinct bean taste has been attributed to Cohíbas, however I would say the common factor amongst the Cohíba family is the strong nature of all the cigars. This is not a beginners brand.
COHIBA
Lanceros
Box of 25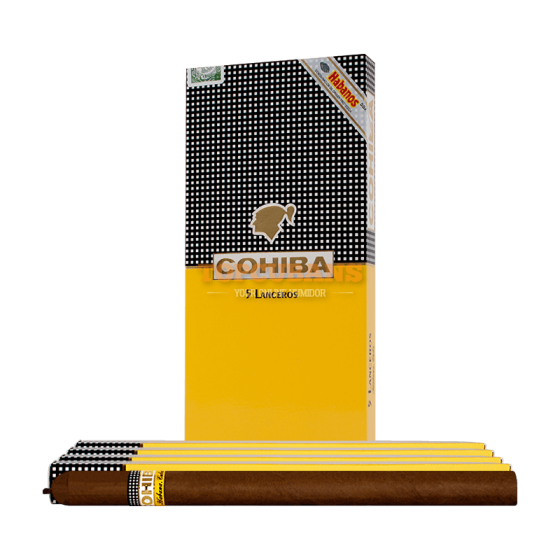 Ring Gauge: 38
Cigar length: 192 mm / 7.56'
Strength: Medium to Full Body
Vitola: Other
I have a friend who is an expert in medieval armory, he knows a lot about jousting and chain mail suits. He tells me his little vice is to take a Lanceros and go horse riding, obviously he wears a helmet from the era of Charlemagne with the visor up whilst taking flamboyant puffs on his elegant Cohiba. He says he feels "honorable"! I understand what he means, the Lanceros are luxury cigars oozing with a rich and generous balance between strength and flavor which is utterly "honorable" to say the least! The main bulk of the cigar is made up of ligero and seco leaves which contain that unique "grassy" flavor associated with Cohiba. Nutty and floral flavors present in the smoke give the cigar a charming sophistication. The cigars special connoisseurs size make the Lanceros a much sought after cigar. The size and subtle flavors need a seasoned smokers attention so beginners beware!