RAMON ALLONES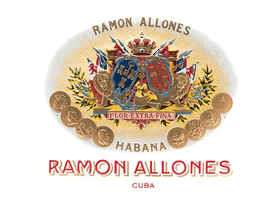 History of RAMON ALLONES
These may not be the best known of the Havana brands, but they are among the most respected by connoisseurs, consistently ranking at the top of the medium priced Cuban cigar range. Rolled in the Partagas factory, which specializes in full-bodied cigars, these cigars will not disappoint those looking for complex, deep flavors. Characteristics of the brand include lovely dark wrappers, excellent construction, perfect burning qualities, a rich flavor and wonderful aroma. For these reasons Ramón Allones vitoles are a firm after-dinner favorite, and for those with a good humidor, these cigars age beautifully.
RAMON ALLONES
Specially Selected
Box of 25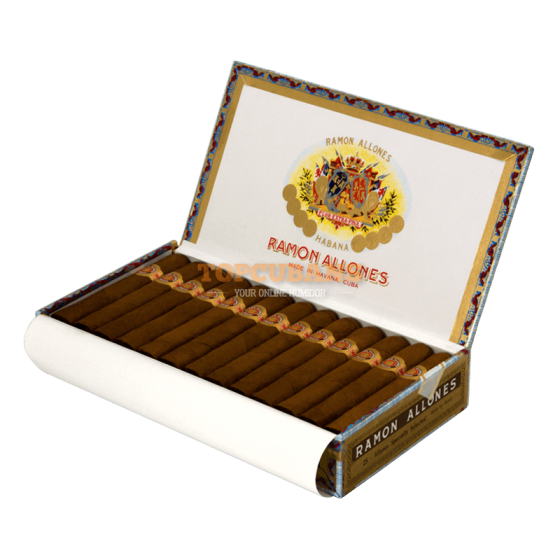 Ring Gauge: 50
Cigar length: 124 mm / 4.88'
Strength: Medium to Full Body
Vitola: Robusto
I have not met an aficionado who has not praised this Robusto. It is strong, excitingly spicy and packed with explosive nervous character, rather like a young stallion. Equally appreciable during the day or with a meal, this Ramón Allones will impress you with its build, its smoothness and its ripe fullness on the palate and the nose. Smoking this cigar is a 'real' holistic experience. Topcubans.com recommends this cigar!