RAMON ALLONES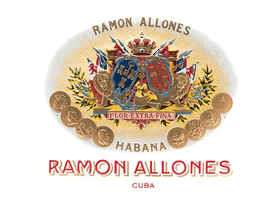 History of RAMON ALLONES
These may not be the best known of the Havana brands, but they are among the most respected by connoisseurs, consistently ranking at the top of the medium priced Cuban cigar range. Rolled in the Partagas factory, which specializes in full-bodied cigars, these cigars will not disappoint those looking for complex, deep flavors. Characteristics of the brand include lovely dark wrappers, excellent construction, perfect burning qualities, a rich flavor and wonderful aroma. For these reasons Ramón Allones vitoles are a firm after-dinner favorite, and for those with a good humidor, these cigars age beautifully.
RAMON ALLONES
Gigantes
Box of 25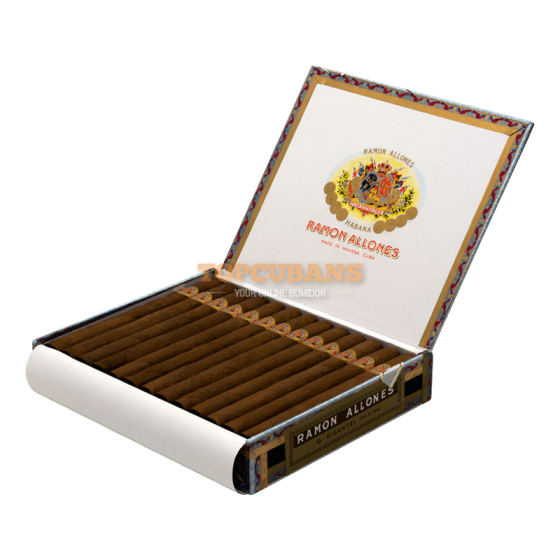 Ring Gauge: 49
Cigar length: 194 mm / 7.64'
Strength: Medium to Full Body
Vitola: Double Corona
An exceptional cigar, whatever the criteria! A charmer with its looks, superbly constructed in its elasticated wrapper, and a reassuring roll in the hand. A modern day smooth seducer with its flavours that come at you from all sides of the palate. Injections of green pepper, honey, mocha, ginger, coffee, wet earth and exotic woods fuse in a regal, creamy, balance of power and aroma directed in a progression that seems as if it was created by mother nature herself!! I recommend this cigar to all levels of smokers, you can only learn good thing from this stick. Topcubans.com are proud to make this Cuban cigar available to you, make the most of it!