RAMON ALLONES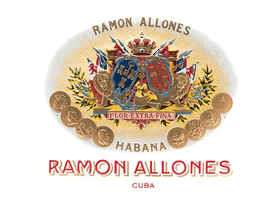 History of RAMON ALLONES
These may not be the best known of the Havana brands, but they are among the most respected by connoisseurs, consistently ranking at the top of the medium priced Cuban cigar range. Rolled in the Partagas factory, which specializes in full-bodied cigars, these cigars will not disappoint those looking for complex, deep flavors. Characteristics of the brand include lovely dark wrappers, excellent construction, perfect burning qualities, a rich flavor and wonderful aroma. For these reasons Ramón Allones vitoles are a firm after-dinner favorite, and for those with a good humidor, these cigars age beautifully.
RAMON ALLONES
Small Club Coronas
Box of 25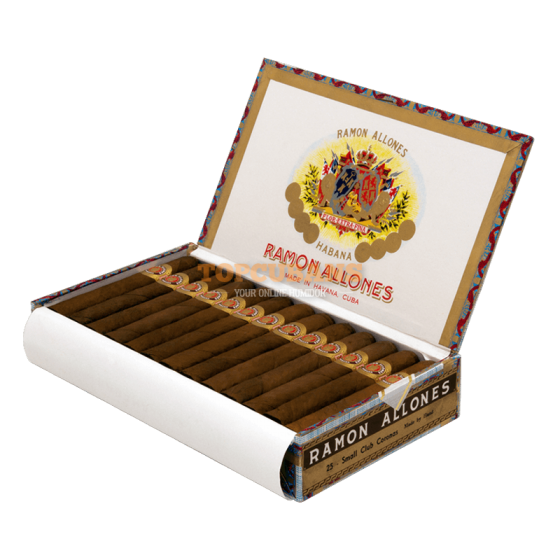 Ring Gauge: 42
Cigar length: 110 mm / 4.33'
Strength: Medium to Full Body
Vitola: Petit Corona
An exciting Très Petit Corona, loaded with character. This is a medium-full bodied cigar, rich in wood and coffee flavours. It Smokes evenly and can be considered as a companion cigar for the more experienced aficionado. Attractive perfumes in a thick, aromatic smoke. Resounding notes of herbs, dried fruits, and assorted nuts. The company of tastes chosen by the blend master labour well on the palate. These stogies behave smoothly and have great balance which makes them age with perfect grace. Take these to a smoking club or smoke them on a walk in the countryside, the pleasure of the ingredients is enough to get lost in for the rest of the afternoon.