PARTAGAS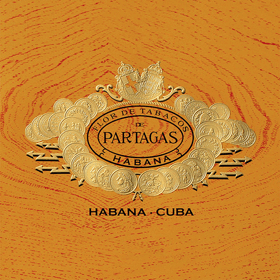 History of PARTAGAS
Branded in 1845 by Don Jaime Partagás, Partagás is one of the oldest and most renowned of all Cuban cigar brands. The brand is produced in huge quantities in many varieties; being one of the truly great old Havana brands the demand for Partagas cigars continues to outweigh the supply of the cigars. All of the Partagás vitolas are full, rich, with earthy flavors. The Partagás brand is also strong, making it a cigar of choice for more serious smokers. There is nothing quite as relaxing as lighting up a famous Partagás Lusitania after a heavy meal. As the Partagás brand is consistently outstanding, most Partagas cigars are relatively expensive, particularly the most well known and sought after Partagás cigar, the Lusitania. Partagás cigars won gold medals in at least 3 international expositions held in Paris in the years 1867, 1878 and 1898. Also keep your eye and cutter on the 8-9-8 varnish, another outstanding Partagás creation. In 1998, Partagás cigars were being produced in 11 different Cuban cigar factories.
PARTAGAS
Petit Coronas Especiales
Box of 25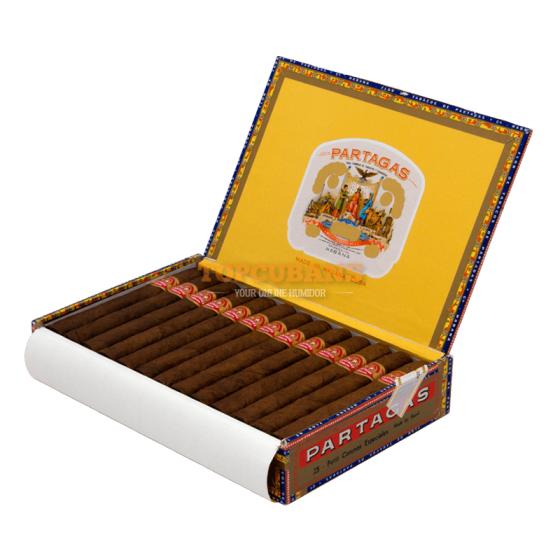 Ring Gauge: 42
Cigar length: 132 mm / 5.2'
Strength: Full Body
Vitola: Petit Corona
Small is power, don't be fooled by appearances. This little chap is a real powerhouse. The perfect companion smoke for those of you who like the old Havana harshness. Spicy, raw and relentless. This is my action cigar appropriate for long walks, camping, fishing, hunting and most outdoor pursuits. Experience the excitement of ducking and diving through the multiple phases of this punchy cigar. Topcuban.com likes this little guy and urges you to try it!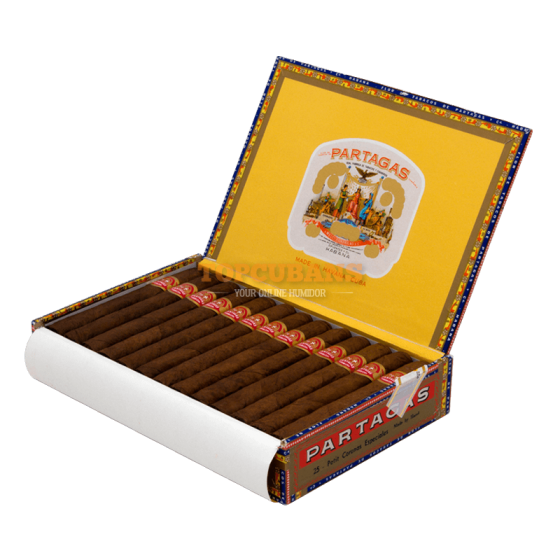 By: John H.
On 01/12/2018 02:45
Wrapper: Claro
Disappointed, definitely not ready to smoke upon delivery. Way too tight and impossible to keep lit, the couple that have behaved were excellent. Just hope they age well? Not what expected for a $250.00 purchase.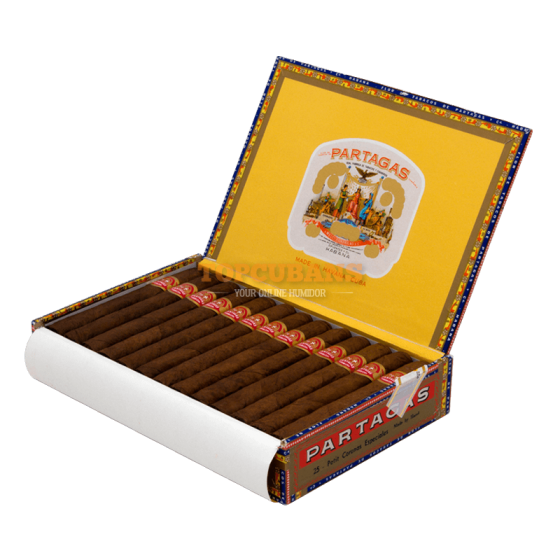 By: Lessard R.
On 03/04/2018 16:56
Wrapper: Claro
This cigar isn't for a novice smoker. Slightly longer than the Monte 4, with a golden slightly veined wrapper, it has leather and earthy flavor with a touch of salted caramel on the finish. A good even burn and medium draw make this petit corona a keeper. Best after aging in the humidor for a year or two.