PARTAGAS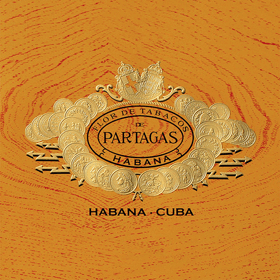 History of PARTAGAS
Branded in 1845 by Don Jaime Partagás, Partagás is one of the oldest and most renowned of all Cuban cigar brands. The brand is produced in huge quantities in many varieties; being one of the truly great old Havana brands the demand for Partagas cigars continues to outweigh the supply of the cigars. All of the Partagás vitolas are full, rich, with earthy flavors. The Partagás brand is also strong, making it a cigar of choice for more serious smokers. There is nothing quite as relaxing as lighting up a famous Partagás Lusitania after a heavy meal. As the Partagás brand is consistently outstanding, most Partagas cigars are relatively expensive, particularly the most well known and sought after Partagás cigar, the Lusitania. Partagás cigars won gold medals in at least 3 international expositions held in Paris in the years 1867, 1878 and 1898. Also keep your eye and cutter on the 8-9-8 varnish, another outstanding Partagás creation. In 1998, Partagás cigars were being produced in 11 different Cuban cigar factories.
PARTAGAS
Lusitanias Cab 50
Box of 50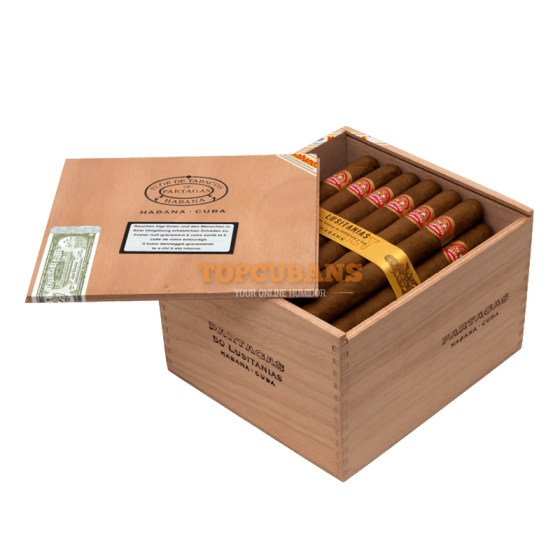 Ring Gauge: 49
Cigar length: 194 mm / 7.64'
Strength: Full Body
Vitola: Double Corona
I am a thinking man I like nuance and variety if you are like me you might like this Cuban Cigar. The Incredible Double Corona by Partagas, in my opinion, is easily one of the best cigars coming out of Havana. Sophisticated, intelligent and complex the Lusitanias is rich in flavours beyond your wildest dreams. Fruited pot pourri that evolves into a creamy and full amber phase culminating in an extremely spicy finish. This Cuban cigar oozes with class and holds court with perfection. It has become one of my little treats in life's ball of hard knocks, when I have had a grizzly day and I need some reward for my merits I light one of these up and meditate upon the truths of the smoke. Please try this aficionados! Topcubans.com has time for this cigar, try it in the cabinet selection of 50 for better quality.