PARTAGAS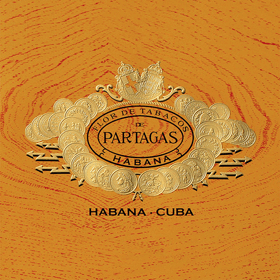 History of PARTAGAS
Branded in 1845 by Don Jaime Partagás, Partagás is one of the oldest and most renowned of all Cuban cigar brands. The brand is produced in huge quantities in many varieties; being one of the truly great old Havana brands the demand for Partagas cigars continues to outweigh the supply of the cigars. All of the Partagás vitolas are full, rich, with earthy flavors. The Partagás brand is also strong, making it a cigar of choice for more serious smokers. There is nothing quite as relaxing as lighting up a famous Partagás Lusitania after a heavy meal. As the Partagás brand is consistently outstanding, most Partagas cigars are relatively expensive, particularly the most well known and sought after Partagás cigar, the Lusitania. Partagás cigars won gold medals in at least 3 international expositions held in Paris in the years 1867, 1878 and 1898. Also keep your eye and cutter on the 8-9-8 varnish, another outstanding Partagás creation. In 1998, Partagás cigars were being produced in 11 different Cuban cigar factories.
PARTAGAS
Shorts
Box of 25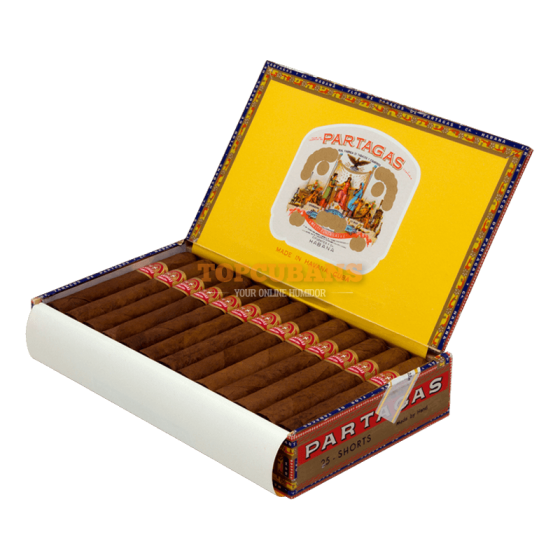 Ring Gauge: 42
Cigar length: 110 mm / 4.33'
Strength: Full Body
Vitola: Petit Corona
When you stop and think about it Partagas have made some pretty outstanding cigars and this Demi Corona is one of them, perhaps one of the best Demi coronas around. Once you taste the Shorts they may become part of your day. The Shorts deliver supreme spicy excitement in a convenient size which makes them a good companion for those aficionados who travel abundantly. In turn the Shorts can make a good introduction to the Cuban 'piquant' that is so present in most families of the Havanese Cigar culture. My personal favourite about this Demi Corona are its displays of fresh vanilla and smooth peanut that pervade the rounded smoke in gentle floods.