VEGAS ROBAINA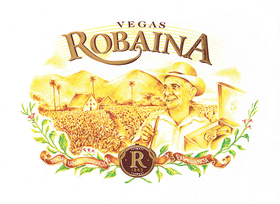 History of VEGAS ROBAINA
This brand bears the name of the property of the best Cuban tobacco grower, Don Alejandro Robaina, whose family of tobacco growers set up in the tobacco region of San Luis during the middle of the last century. The San Luis area has the finest tobacco plantations and wrapper tobacco of the Vuelta Abajo region. Don Alejandro's father, Maruto Robaina, was considered the finest tobacco grower in the country. In 1950, upon the death of Maruto Robaina, Don Alejandro took charge of the plantations, which have produced and continue to produce the wrapper used to manufacture Habanos cigars. Approximately 30% of the tobacco exported from Pinar del Rio province uses Vegas Robaina (Robaina Tobacco plantation) wrapper, making the plantation a tobacco legend. The taste of "Old School" Cuba awaits anybody who indulges in a Vegas Robaina cigar. Traditional, strong flavors are crafted to please afcionados seeking that centuries old cuban taste. Because of their strength, Vegas Robaina cigars are not for beginners.
VEGAS ROBAINA
Unicos
Box of 25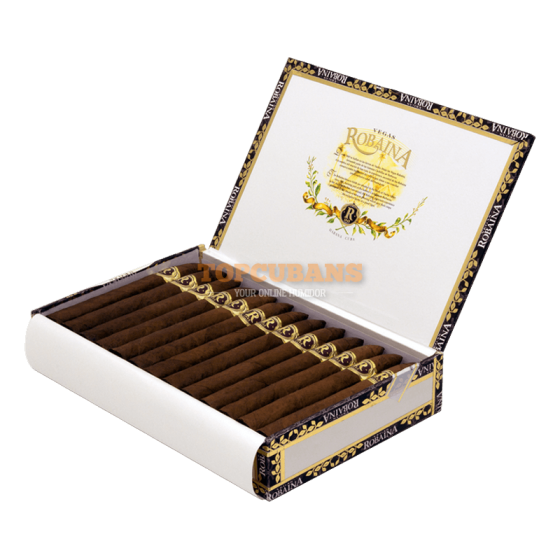 Ring Gauge: 52
Cigar length: 156 mm / 6.14'
Strength: Medium to Full Body
Vitola: Torpedo
What a generous Torpedo cigar! If you like raw and 'Cuban-ist' sensations, you will prefer the Unicos to any other Torpedo shaped cigars. It's generous and well-balanced, with all the spirit of Robaina: round and suave, with a touch of roasted coffee beans. It's a Torpedo, but at times a huge bomb! If you can find a nice old Armagnac to go with this Unicos, the rest of the world will slowly melt away, avoid using heavy machinery! Novice smokers beware, this is not for you!