H.UPMANN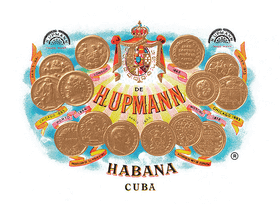 History of H.UPMANN
These mild to medium bodied cigars have a very smooth and subtle flavor that has been its hallmark since its introduction in 1844. A great favorite among aficionados, the history of this brand began around 1840, when Herman Upmann, banker and almost fanatical cigar enthusiast, offered to open a branch of his family-owned bank in Havana Cuba. In 1844, he (not surprisingly) invested in a cigar factory, and from then until 1922, the company traded as both a bank and a cigar business. In that year, both companies failed, and a British firm, J. Frankau & Co., saved the brand and ran the cigar factory until 1935. It was then sold to the newly-founded Menendez y Garcia Company. And so it was that a legend was re-born. Characteristically, Upmanns offer a smooth, subtle, mild to medium smoke. These cigars are great for beginners, but appeal to the day-time tastes of seasoned connoisseurs. Their larger sizes are among the most rare and sought-after cigars in the world.
H.UPMANN
Magnum 50
Box of 25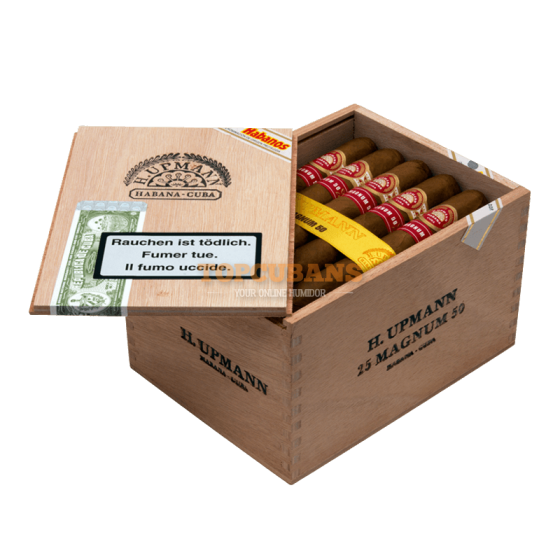 Ring Gauge: 50
Cigar length: 160 mm / 6.3'
Strength: Medium to Full Body
Vitola: Robusto
The Re-launch of the 2005 Limited Edicion is a success! Powerful, and generous, we can already compare this new cigar with the classic Sir Winston. No humidor should be without this cigar.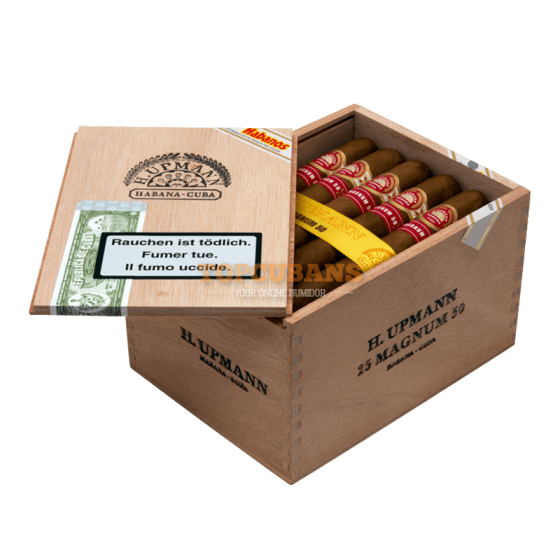 By: John Z.
On 02/08/2018 01:18
Wrapper: Oscuro
This is an excellent cigar! It offers rich complex flavor and clouds of wonderful blue-gray smoke. It features excellent construction and an easy draw. A 'star of a cigar' at an affordable price and readily available to you - even if you are not the Prince of Wales!