PARTAGAS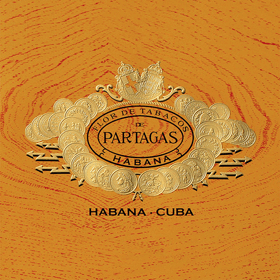 History of PARTAGAS
Branded in 1845 by Don Jaime Partagás, Partagás is one of the oldest and most renowned of all Cuban cigar brands. The brand is produced in huge quantities in many varieties; being one of the truly great old Havana brands the demand for Partagas cigars continues to outweigh the supply of the cigars. All of the Partagás vitolas are full, rich, with earthy flavors. The Partagás brand is also strong, making it a cigar of choice for more serious smokers. There is nothing quite as relaxing as lighting up a famous Partagás Lusitania after a heavy meal. As the Partagás brand is consistently outstanding, most Partagas cigars are relatively expensive, particularly the most well known and sought after Partagás cigar, the Lusitania. Partagás cigars won gold medals in at least 3 international expositions held in Paris in the years 1867, 1878 and 1898. Also keep your eye and cutter on the 8-9-8 varnish, another outstanding Partagás creation. In 1998, Partagás cigars were being produced in 11 different Cuban cigar factories.
PARTAGAS
Serie D No. 4
Box of 25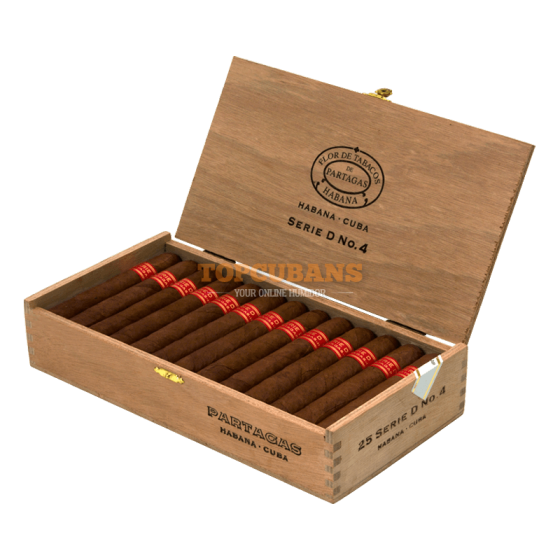 Ring Gauge: 50
Cigar length: 124 mm / 4.88'
Strength: Full Body
Vitola: Robusto
when we think power we think Partagas and this No.4 is full of the Partagas power that we all search for, in a format which just seems right. This Robusto, one of the top selling Havanas, is strong and full bodied, exploring aromas of wood and spice in equal doses. Colorado to Maduro, but always constructed to perfection, this is a Cuban classic. A connoisseurs cigar! Who are the connoisseurs? You? Me? Rick? I think a connoisseur is someone who lives and breaths Cuban Cigars. Are you one? If you are this is a stogie for you!