H.UPMANN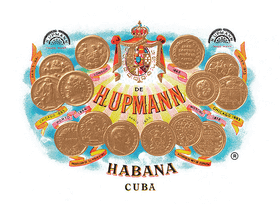 History of H.UPMANN
These mild to medium bodied cigars have a very smooth and subtle flavor that has been its hallmark since its introduction in 1844. A great favorite among aficionados, the history of this brand began around 1840, when Herman Upmann, banker and almost fanatical cigar enthusiast, offered to open a branch of his family-owned bank in Havana Cuba. In 1844, he (not surprisingly) invested in a cigar factory, and from then until 1922, the company traded as both a bank and a cigar business. In that year, both companies failed, and a British firm, J. Frankau & Co., saved the brand and ran the cigar factory until 1935. It was then sold to the newly-founded Menendez y Garcia Company. And so it was that a legend was re-born. Characteristically, Upmanns offer a smooth, subtle, mild to medium smoke. These cigars are great for beginners, but appeal to the day-time tastes of seasoned connoisseurs. Their larger sizes are among the most rare and sought-after cigars in the world.
H.UPMANN
Sir Winston
Box of 25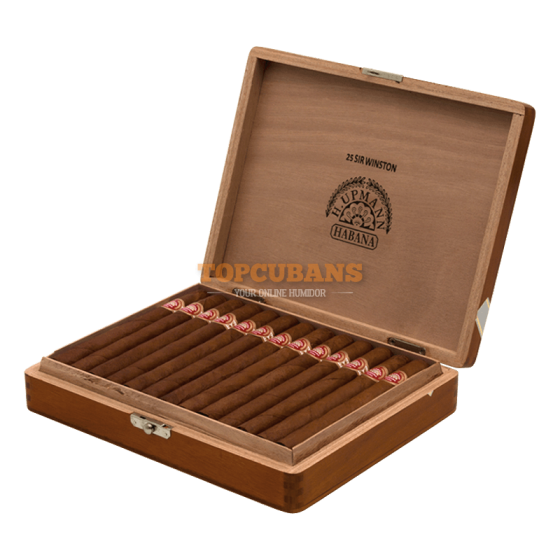 Ring Gauge: 47
Cigar length: 178 mm / 7.01'
Strength: Medium to Full Body
Vitola: Churchill
Richards Favourite: In all its grand splendour this noble cigar never ceases to adorn the palate with exacting aromas of musk, wood and toasty coffee flavours. Exceptional quality, first class presentation. This is a big smoke, for a big smoker and should be handled with caution I don't want any of you aficionados turning green on me! Deep, rich foods and heavy, heady wines and liquors, form a divine symbiosis with this most 'Sir Winston' of Churhills. Oh, and did I say I like this stogie? Well yeah, I love the big oaf! It has punctuated many a night out with friends. A must try for anyone who is passionate about cigars!