COHIBA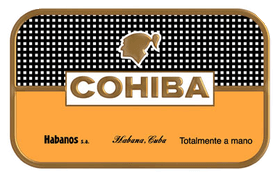 History of COHIBA
In 1492, during Columbus's first voyage to the "new world", he visited the island of Cuba. His sailors were introduced to "Cohíba" by the island natives, a bunch of dried leaves that were smoked in a pipe called a "Tobacco". In 1982, 3 types of Cohíba Cuban cigars were introduced to non-diplomats: the Lanceros, the Coronas Especiales and the Panetelas. 3 more vitolas were added to the brand in 1989: the Espléndidos, the Robustos and the Exquisitos, completing what is known as "La Línea Clásica". 5 more vitolas were added in 1992 creating the "Linea 1492": the Siglo I, II, III, IV and V. Cohíba remains the "King of the Cubans". Only the finest tobacco leaves are used to create the various types of Cohíba cigars. A distinct bean taste has been attributed to Cohíbas, however I would say the common factor amongst the Cohíba family is the strong nature of all the cigars. This is not a beginners brand.
COHIBA
Mini Lata White Can - 2014
Box of 50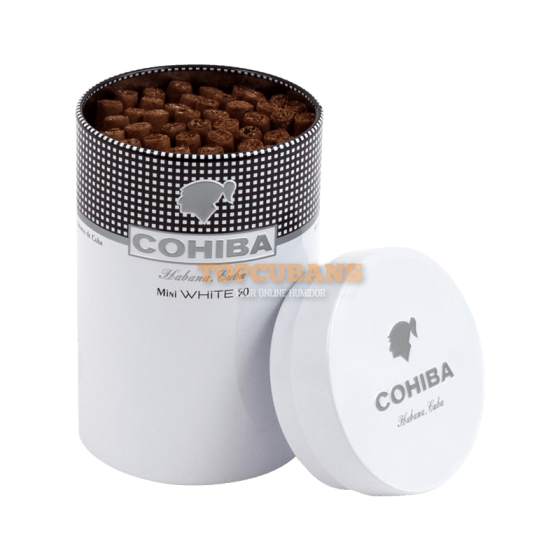 Ring Gauge: 19
Cigar length: 82 mm / 3.23'
A fabulous can, one can just dip right in as if it was the cookie jar! They are rather tempting...